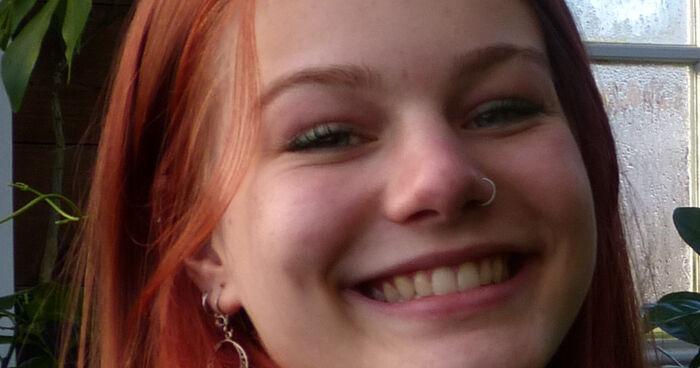 Bousquet and Perretta lead the class of 2022 at Ponaganset High School | New
GLOUCESTER – Abigael Bousquet and Alyssa Perretta will attend Ivy League universities after reaching the top two places in the Ponaganset High School Class of 2022.
Valedictorian Abigael Bousquet, daughter of Nick and Kate Bousquet, will attend Brown University in the fall to study engineering with an emphasis on mechanical or biomedical engineering.
Bousquet, 18 from Foster, said until recently that she planned to study music and went through the career and technical education path in music performance and education in high school. She said she decided to walk away from music, although it will always be a passion, once playing the flute became more work than pleasure.
She said her music career became too stressful around February 2020 while preparing for two gigs at the same time.
"Music will always be a part of my life, it's become more stressful than fun," she said.
Bousquet was a member of the Rhode Island Youth Philharmonic Symphony Orchestra and enjoys sewing clothes and bags as a hobby (and will sew her dress for graduation.) Bousquet was also in the Programming Club with Skills USA where she participated in a solo coding contest.
She said her coding skills led her to pursue engineering studies at university. Bousquet's father is a high school computer science teacher, so in addition to getting help and support from him, she said there was something about writing code that she loved. .
She said her parents and siblings were a great support system, as well as all of her friends at PHS.
"It's really fun to come home and show him a program that I did. My friends have always been very supportive too," she said.
She said her favorite memory at PHS was playing a "massive" game of Uno with her bandmates while on a trip to Virginia before COVID stopped traveling. For Bousquet, COVID was fine, although she didn't like being home in her room for so long.
"It made me less obsessed with grades. Coming into this year, in person, was great. I was able to enjoy school more and stress less about grades. It was refreshing to have things come back to normal," she said.
Bousquet was in the Rhode Island National Technical and National Honor Societies, and won the National Center for Women in Technology's Aspirations in Computers award.
Neither Bousquet nor Peretta said they were competitive in school and rather focused on their grades.
"I just cared too much about school for most. It wasn't really a goal (to be valedictorian), it just happened," Bousquet said.
Salutatorian Alyssa Perretta, daughter of Micheal and Kerri Perretta, will attend Yale University to study cognitive science on a pre-medicine track in the fall. Perretta is also considering a minor in Spanish. She said she was thrilled to start a new chapter in her life.
Perretta, 18, from Glocester, said winning second place at PHS was unexpected as she was more focused on getting into college. While at PHS, Perretta took honors level courses and played on the soccer team for all four years, as well as club intramural soccer.
"It was more about achieving my goals here than my ranking," Perretta said.
Perretta is a member of the Rhode Island, Spanish and National Honor Societies. She also completed the Career and Technical Education Pathway in Biomedicine at PHS. She won the All-Academic Soccer award and a college letter.
Perretta said she knew she wanted to be a doctor since she took an introduction to health and biomedicine in eighth grade. While she originally thought she would go into medicine, Perretta said she's recently felt more drawn to psychology.
"Honestly, as far back as I can remember, I knew I wanted to help people," Perretta said.
Her parents were a huge factor in doing well in school, and she said after blended learning in 2020, she learned to better balance schoolwork with her social life and work at Wright's Farm.
"I'm really grateful to everyone here. PHS helped me understand, I really like the environment here. We are inclusive. It's not a lie, it's true," she said.
Perretta said that for her, hybrid home learning meant spending most of her day doing schoolwork and being independent.
" It was hard. I studied honestly all day. The schoolwork wasn't that bad," Perretta said.
Going back to school full time in her freshman year was a relief, and Perretta said she was glad she was able to spend her senior year with her friends and classmates. She said she would treasure the friendships she made at PHS and the camaraderie in the halls.