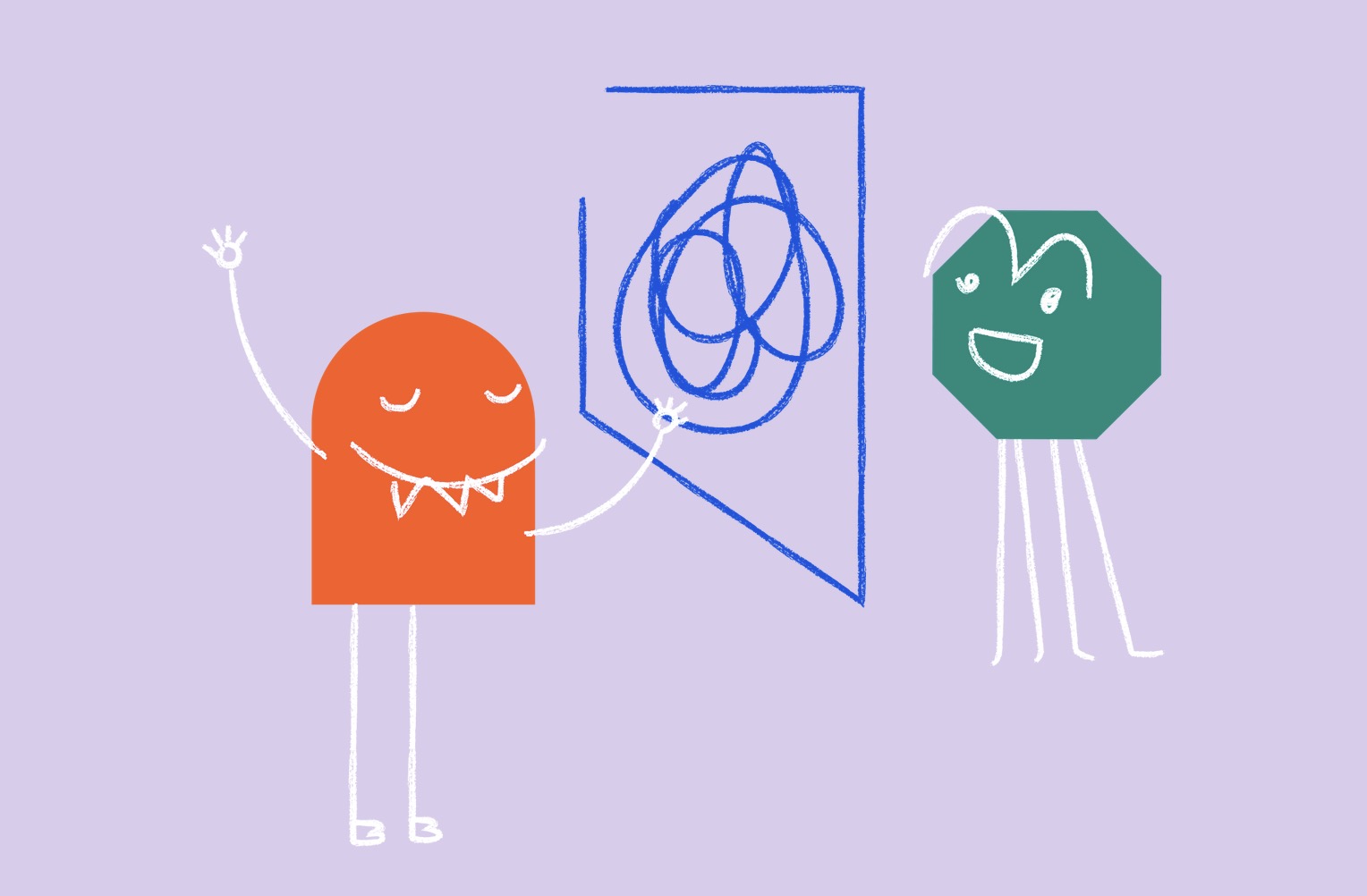 Creative Homeschooling: A List to Follow When Lesson Plans Fail
I don't think there's anyone who would describe homeschooling in a pandemic as "easy," especially when you've got four hours of "schooling" to contend with, and only one hour of lesson plans provided. .. oh, and of course your own work to do.
With a little creativity and a lot of flexibility, families can adapt to this new way of working and schooling. But a little help doesn't hurt.
ArtsHub has put together this "easy-to-use emergency kit" of creative and educational activities that might help ease some of the pressure.
OUR LIST OF CREATIVE AND EDUCATIONAL ACTIVITIES TO USE BEFORE THE PANIC
LOOK: Ted-Ed The junior version of Ted speaks. Free and fascinating. Basically divided into two sections "Discover" and "Create", you can find video-based lessons by age/subject and Earth School – two great resources to grab a quick bite.
Age: offers for all ages
Duration: from less than 3 minutes to more than 20 minutes (with quick search by filter)
ACTIVITY/VIDEO: Storytelling on paper is a great MCA resource with artist Jumaadi. This is an easy step by step walking video through developing observations and learnings.
Age: Suitable for ages 4+…and yes, adults love it too.
LISTEN: Outside the Lines, is a podcast produced by the Queensland Art Gallery | Modern art gallery (QAGOMA) and Kinderling which allows children to be curious about art. There are 10 episodes in the series, which feature renowned contemporary Australian artists including Angela Tiatia, Ben Quilty, Dale Harding, Elisa Jane (Leecee) and Gemma Smith. Kinderling Kids Radio is a downloadable application.
STEM LEARNING: Digital Creatives is designed for students who are interested in technology. Inspired by art, this suite of activities provides the basics of building code and using simple software. These activities integrate STEM with the visual arts and provide an authentic context to develop critical and creative thinking and problem-solving skills. Digital Creatives activities include workshop instructions on how to create tessellation patterns, inspired by the art of MC Escher, using simple coding. Students can also access a coding guide to create their own video game controller inspired by the iconic Space Invaders video game featured in the MoMA exhibit at NGV.
AUTHOR LED WORKSHOPS: This is an amazing – albeit paid – resource that is worth the depth and access it offers through activities and insights with beloved Australian authors. Pre-recorded workshops include model techniques, writing challenges, and vocabulary expansion. Check out the suite of on-demand workshops in the 2021 Homeschooling Mini-Writing Festival Educational Kit produced by Little Scribe. More than 250 writing activities lasting about 45 minutes.
LOOK: National Geographic has launched a new online hub, [email protected], which brings together all of National Geographic's family educational content in a one-stop shop for parents and teachers. The free digital resource combines educational content from the National Geographic Society with that of National Geographic Kids and other tools and services. This includes access to the National Geographic Society's Learn at Home portal, where you'll find educational content like articles, lessons, videos, other online activities and more.
Age: K-12 students, is organized by grade and labeled as "read", "watch" or "play", depending on whether it's an article, a video or a activity. There are also lesson plans available, which parents and teachers can bookmark in their library, if they are logged in.
Time: all available durations
WATCH THE LEARNING VIDEOS: The Art Gallery of NSW has developed a fabulous suite of follow-up videos with artists. There are plenty of them here and they are all great and cater to all ages. Check out these:
CREATE: Take inspiration from Aboriginal artist Megan Cope to transform a found object into a unique sound. It's a great exercise for thinking outside the box and finding unexpected creativity in everyday life.
Age: all school ages
Length: 12 minute video plus activity time.
WATCH THE YOUNGER SET: One of the leaders of the online children's portal is the NGV. Curator of Children's Programs Kate Ryan says: 'We hope our activities and games will support children's positive thinking and mental well-being at home. It is widely accepted that art and creation are deeply therapeutic, and we hope that children and families can use these resources to relax and connect. The activities were created to occupy young minds, fuel their creativity and hopefully have fun along the way.
Check out their curated resource by NGV Kids, which is sorted by (upcoming) online events, archived as videos on demand, activity sheets and games. Check out these:
WORKSHOPS FOR THE OLDEST: Explore NGV learning resources that uncover the ideas behind the art. These are clearly labeled by age-appropriate learning levels for quick pick-up. They are structured as a DIY introduction to a work or theme, with questions and activities – a sort of virtual workshop.
You can also check out their Great Art Ideas which are curriculum-related lesson plans for elementary school students, ages 6-11. You can also use them. These hands-on activities explore the NGV collection and encourage students to reflect on the ideas and meanings behind some of the world's greatest art and design. These activities can be done at home, with step-by-step instructions and include photographs of completed examples.
Lily: Working while self-isolating: How to support yourself and children for more sensible advice.
VIDEO CHAT: Meet Indigenous artist Richard Bell in this audio guide for children and families developed by the MCA to coincide with his exhibition Richard Bell: You Can Go Now. You can listen to artist Richard Bell answer questions from the MCA Children's Committee. Find out which superpower he would choose, or whether he prefers Peanut Butter or Vegemite! It's a bit of quick fun, a quick stream, and a reset when you need something to grab.
Duration: about 2 minutes.
ACTIVITY FOR OLDER SET: Join artist Thomas Readett – for the Art Gallery of SA – to learn some drawing tips and techniques to create a portrait of a person, your favorite furry friend or take it a step further and make it abstract! Unless you're working with a younger child, this one requires a level of initiative to follow, but it can be very rewarding.
MAKE: Bring a little science into the kitchen and learn how we see through jelly or chemical reactions through honeycomb.
INNOVATE: CREATE YOUR OWN STOP MOTION ANIMATION The NGV Kids Open House: Tromorama for Kids exhibition welcomed children to an entertainment house where familiar domestic scenes were recreated in an immersive and highly interactive environment. Related to the exhibition, the Tromoramix Kids iPad app brings everyday objects to life using stop motion animation techniques and can be downloaded for free via the Apple iPad App Store. This easy-to-use and rewarding app lets kids create short animations that can be shared with friends and family.
Teenager: We Change the World is an exhibition that invites the public to reflect on the idea of ​​change and the role that art and design have in bringing about and responding to change, in any way, big or small. The NGV Teen Council shares its insights and thoughts in this short video. Although there is no "activity" attached to it, it is a great starting point for your teens to respond to by writing down their own ideas for change and how they might envision a path to making them a reality. .
Age: teenagers
Duration: 3 minutes plus self-directed activity
ACTIVITY SHEETS TO DOWNLOAD: AGNSW has a quick portal of easy activity sheet downloads – ranging from creating miniature portraits to creating natural models to foiling sculpting figures. Print them all out and have them handy for a quick grab when things go wrong.
6 QUICK TIPS FOR HOMESCHOOLING THOSE WHO SURVIVED IT
1. KEEP CALM
Children will look to you as their point of reference and think, "If mom or dad are calm, then I'm fine.
2. BREAK IN CASE OF EMERGENCY
Prepare an age-appropriate "box of boredom," whether filled with modeling clay, a Rubik's Cube, puzzle books or Boggle. Alternatively, spend some time each evening printing out activity sheets for older children for the next day.
3. DEPRESSION
Make TV or iPad hour a "treat" and save it until you desperately need a distraction to get your work done. Disney+, Netflix, YouTube and, of course, Curiosity Stream are an inexpensive way to add hundreds of options to your list of homeschooler documentaries when you're in a hurry. This list is also a good reference for pressure relief.
4. MANAGE INTERRUPTIONS
For school-aged children, explain to them before the call that you are not to be disturbed and give them the opportunity to write a note on paper for you in case of an emergency.
5. STAY VISIBLE
Children do best when they can see you – it can be tempting to close doors, but it can often trigger children and they will naturally seek to connect with you.
6. EVERYTHING ON THE SAME PAGE
Freelancer and homeschooler Elissa Blake advised in a previous ArtsHub post, "Don't try to replicate a school day and place an intimidating pile of textbooks on the table." Blake adds that writing each day's "work plan" — and making it visible — not only gives structure, but means everyone knows what's expected.